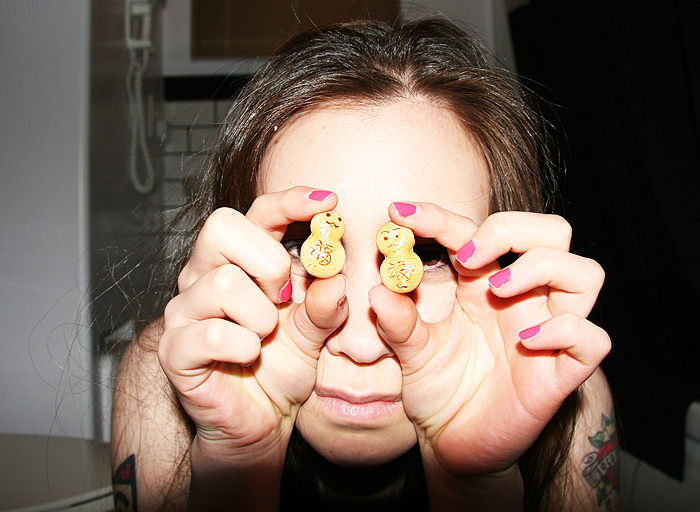 I grew up in the 'burbs. One day, a company called AOL Canada sent a disc in the mail offering a 1 month free trial of their services. My dad signed us up, and so began my affair with the internet.
I've been taking pictures, building websites, designing graphics, and creating digital content since 2001.
I moved to Toronto to take a job in TV as a production assistant and graphic artist. Using After Effects, Photoshop and Illustrator, I designed on-air graphics and animations for youth related programming, and also learned the basics of video editing.
Currently, I do freelance graphic design and photography, but I would love to join a team of artists and designers to learn from and collaborate with on pretty much anything: web, print, video, social media, cross media, online  promotion, etc.
I've been educated at the following schools: Sheridan College (FlashMX, Film Photography, Dreamweaver), Ryerson cont. ed. (CompTIA A+, Network Administration), and OCAD (After Effects)
If you want to see more of my work, visit my portfolio: http://www.tripthemindandshine.com.
—————————————————————————————————
When I'm not doing digital-computery-multimedia type things, I'm usually taking pictures with my iPhone, staring at my iPad, playing with my cats Mewes (grey) and Toast (white), or biking/hanging out/exploring Toronto with my better half, Jeff.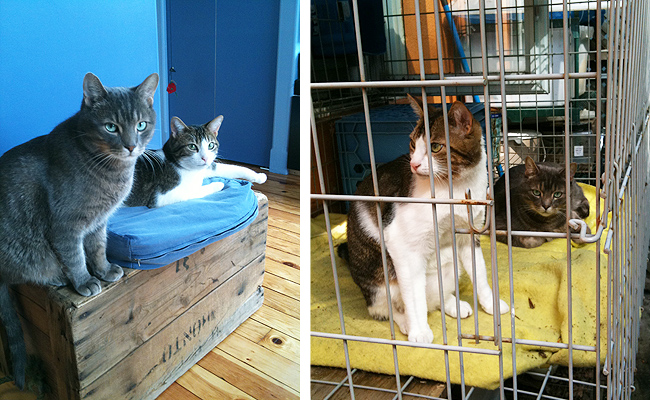 Things I love: thrift stores, documentaries, photobooths, twittering, the raw food movement, mixed-media, Pink Floyd, eBay, The Beatles, torrents, and digital hoarding
Top 5 Favorite movies: Tremors, Terminator 2: Judgement Day, Saving Private Ryan, Chasing Amy, Good Will Hunting (in that order)
Top 5 Most Used apps: Camera, Wunderlist, HootSuite, Facebook and TalkBox
—————————————————————————————————
The most-watched Youtube video on my channel:
—————————————————————————————————
About the Domain: tripthemindandshine.com is hosted by Arvixe.com. I highly recommend them.
Thank You: Everybody, but mostly to Jeff and my kitty kids.