Anthograboidurus Cephalos Flower (faux latin)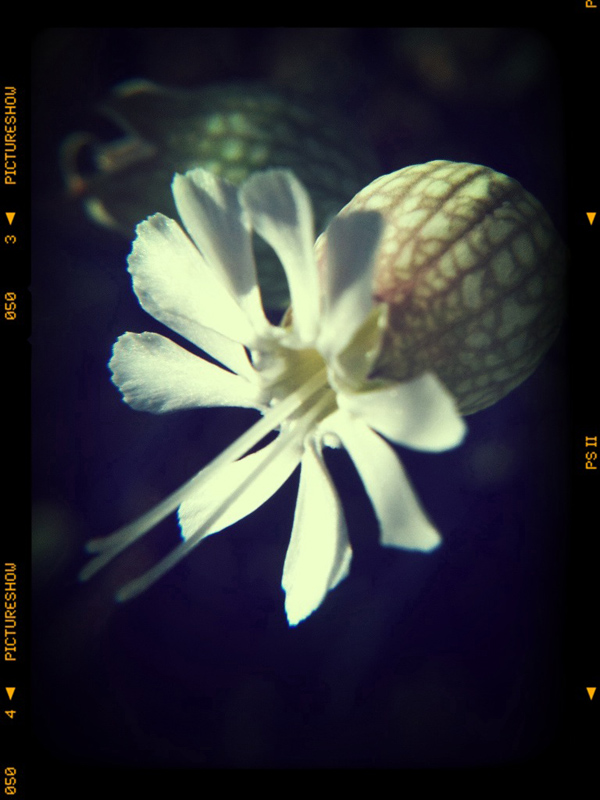 I shot this photo last summer (2010) but never got around to editing it until now. The photo is of a flower – not sure what type. I made up that latin-ish sounding title.
It was growing in and around the metal mesh fencing in the Junction Triangle Railpath. It reminded me of a graboid monster from my favorite movie Tremors starring Kevin Bacon and Fred Ward.